Body Sugaring removes unwanted hair with Sugar Paste. It's actually an ancient form of hair removal which has been practiced since the days of Cleopatra. More gentle than waxing and yet very effective. Sanitary, organic, effective and safe. Try it, you will love the results, smooth, soft hairless skin!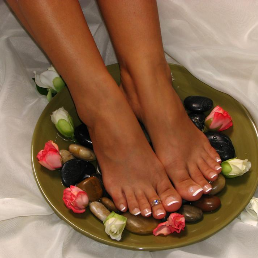 Stop and think about your feet. They are the foundation of your body and they work hard for you.
Whether you are a diabetic looking for someone skilled in basic foot care or wanting to get your feet ready for your beach holiday, trust your feet to a Master Pedicurist.
Advanced Skin Analysis is the first step in determining how to treat your skin to ensure optimal skin health and beauty. With a personal Skin Analysis Report we can create a new skin-health plan designed specifically for you.
Facials are not off the shelf but rather designed - For You!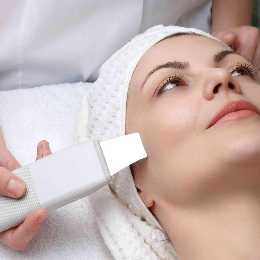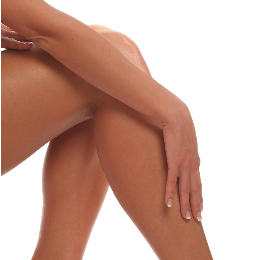 This Month's Quote - "A twenty-three-long study in Ohio determined that people who say growing older as something positive lived a whopping seven and a half years longer than those who didn't. -
Victoria Moran, Younger by the Day: 365 Ways to Rejuvinate Your Body and Revitalize Your Spirit.
Healthy Aging Alaska Style is dedicated to Healthy Aging. We believe that aging is a normal part of life and the ultimate goal is to be the healthiest, best you, at every age. No "anti-aging" talk and bemoaning of wrinkles here. Rather, we want to celebrate those "Lines-Of-Honor" because our faces tell a story. A story of lives full of experiences, high's and low's and wisdom gained that only comes with the details of our unique, individual journey's. But, of course, we can diminish those lines of honor, smooth your skin's texture and brighten your complexion giving you a glow at any age. Come in and get a skin analysis and let's create a skin care plan just for you.
Or we can help your hard-working feet feel better, smooth those calluses out and shorten those nails to a comfortable length. Treat those feet with Tender, Loving Care and you too will have happy feet.
Lastly, if you want smooth, hairless skin, Body Sugaring is THE Premier form of hair removal. Gentle and yet effective beauty care service. Try it and you too will become a convert to this wonderful, ancient art/service.
Our focus will be to partner with you to help you look your best, be your healthiest and feel great during the process.
Beauty Care Service Anchorage, AK